Courier Service and Same Day Messenger in Orange County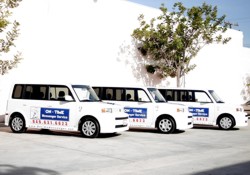 On Time Messenger provides Superior Quality Service and innovative solutions to meet your individual needs. We provide Local Courier Service in all Local Courier Service Areas Listed. We only handle Time Sensitive Deliveries so we understand how important it is for you that package reach the destination safely and as soon as possible. To make it even easier for you, we have added an online order form for your convenience.
Same Day Delivery
On Time Messenger is equipped with messengers to service the downtown section of larger metropolitan areas. Our staff has the experience to handle your delivery needs no matter how demanding. On Time Messenger is truly committed to providing you with prompt pick-up and immediate delivery to your destination. 365 days 24x7 On Time Messenger provides you dedicated courier service for Southern California.
Currently providing service to the following areas of Southern California